AED 11,260 (-9%)
Improves your Network
Workable Storage Configurations
Supports Maximum 16TB Storage
Enhanced Efficiency and Security
Deploys databases without any downtime
Description
Dell is a renowned brand and the preferred option for many when it comes to servers or computer/server-related products. Apart from the Dell Servers, the Dell MD3600F also has a massive demand among business owners and IT professionals. Dell Powervault MD3600F delivers an effective and affordable storage solution that seamlessly manages the load of critical applications.
If you want a reliable and secure storage array, read the Dell PowerVault md3600f deployment guide, and you will definitely agree to buy it for its great features and performance. Enjoy the versatility, and consolidated storage offered by the array, supporting a variety of drives and RAID levels. Besides, you can get Dell MD3600F at ServerBasket at a reasonable price, and make the best out of amazing deals offered by the platform.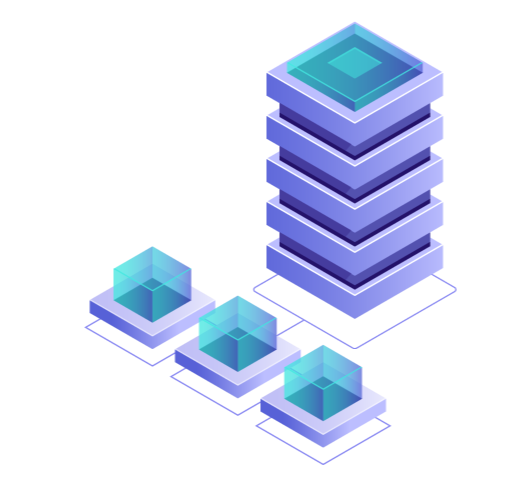 Ideal Solution for Highly Available Consolidated Storage
With the Dell PowerVault MD3600f array, Dell has introduced its MD series of storage arrays. The SAN solution offered by Dell is ideal for entry-level storage consolidation, which usually requires high availability. It is perfect for operations that demand high performance and business continuity without compromising simplicity and reliability.
Superior Storage for Mission-critical Applications
The Dell MD3600f offers superior storage, which is perfect for applications that are mission-critical in nature. In other words, the array simplifies your SAN, which, as a result, is capable of managing all the requirements of your applications. Besides, it caters to the huge data storage demands of intensive applications effectively.
Reliable, Scalable, and Secure Storage
Not only do you get a powerful performance with the Dell MD3600f storage array, but it also provides protection to your data. The array improves your data center operations with efficient storage utilization. Dell MD3600f is the best solution when you need a scalable and reliable storage option, with advanced built-in security features.
Featuring 8Gb Fiber Channel Technology
If we talk about the Dell Powervault MD3600F specs, it includes an 8GBps fiber channel array in the MD series. It comes with up to 64 Hosts and 4GB cache per controller. The array is equipped with single or dual controllers. The best part is, the MD3600f's storage capacity can expand up to 192 drives.
Delivers Versatility at Affordable Cost
With the Dell MD3600F storage array from the MD series, you get versatile, flexible, and expandable storage at an affordable cost. The array supports 2.5", 3.5", or SSD hard drives in a 4U or 2U rack enclosure. The product is easy to deploy, run and manage. Its power consumption is not stressful either.
Access Multiple-server Data Efficiently from Anywhere
Apart from efficiently managing critical workloads and applications, the Dell MD3600F PowerVault storage allows you to run multiple servers efficiently. In a SAN environment, it can take up to 64 servers. You can operate different channels at once and access all the data, that too from any location.
Supports a Range of Drives, Enclosures, and RAID Levels
The Dell PowerVault MD3600F is designed explicitly to facilitate flexibility. This array can support a range of drive types, enclosures, and RAID levels, that too within a single system. The PowerVault MD1200 and MD1220 enclosures, compatible with the array, can take up to 192 hard drives, offering you a customizable tiered-data environment with mixed drive types
Specification
Additional information
| | |
| --- | --- |
| Product Type | SAN Storage |
| Brand | Dell |
| Model | Dell PowerVault MD3600F |
| Form Factor | 2U Rack |
| Maximum Drives | 12 LFF SAS |
| Maximum Throughput | 8 Gb/s |
| Hard Drive Expansion Capabilities | Up to 192 Drives with MD1200 and/or MD1220 Expansion Enclosures |
| Raid Level | 0, 1, 10, 5, 6 Raid Levels |
| Host Connectivity | Four 8Gb/s SFP Ports Per Controller |
| Power Supply | 600W PSU |