Dell PowerEdge R740xd2 Rack Server
AED 9,900 (-9%)
Server Type: Rack Server
Processor: Intel Xeon Processor Scalable Family
No of Ram Slots: 16 DIMM's
No of PCI slots: 6
Max RAM Capacity: 1TB
Instant Shipping
Description
Server Basket brings you the Dell PowerEdge R740xd2 rack mount server with massively scalable storage options for businesses that handle data-intensive workloads. We offer the best PowerEdge R740xd2 rack server price on the market with a 3-year warranty. With efficient Intel Xeon Scalable processors and huge and fast memory capacity, this server delivers unimaginably rapid performance with almost nil delays, ensuring your work is not disrupted. It has integrated management features like Integrated Dell Remote Access Controller 9 (iDRAC9) and iDRAC Direct that allow you to remotely monitor, get alerts, and administer your server to make server management easier.
High Performance with 2 Xeon Scalable Processors
The Dell R740xd2 server can support two advanced Intel Xeon Scalable processors that are specifically engineered to handle the most demanding of workloads. The 2nd generation Scalable Processors used in these servers provide a higher number of cores and frequencies than the previous generation processors. Each processor of this server provides up to 22 cores enabling it to deliver swift, unparalleled performance for various types of enterprise-grade, and high-performance computing (HPC) workloads.
Cost-effective Rack Server for High Data Demands
The Dell PowerEdge R740xd2 server provides an affordable solution for a variety of data-intensive IT workloads. This server can handle a variety of heavy workloads, including virtualization, video surveillance, Microsoft Storage Spaces (S2D) and vSAN, ML and AI operations, content delivery network (CDN), Microsoft Exchange, Hadoop, and others, thanks to its powerful processors, fast networking options, and quick response time with a combination of advanced SSDs and HDDs. It delivers a performance-cost balance.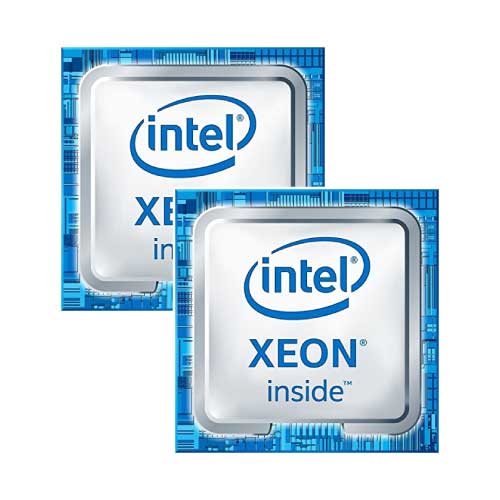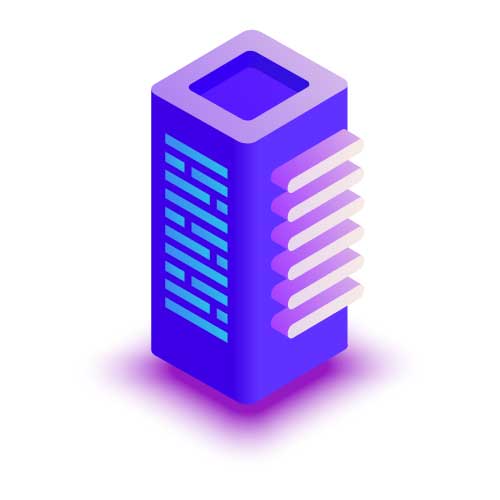 416TB Scale-out Storage in 2U Rack Server
The PowerEdge R740xd2 rack mount server is Dell EMC's high-end two-socket server that comes in a space-saving 2U chassis. This server is specifically designed for workloads that require a huge storage capacity that can be scaled up further in the future if the need arises. You get an enormous storage capacity of 416TB that can securely store your data. With up to 26 3.5″ drives, it can readily support massive datasets such as HD movies, SDS, and others.
Embedded Management with iDRAC9, iDRAC Direct
The iDRAC9 and iDRAC direct are two revolutionary embedded management tools included with the Dell PowerEdge R740xd2 server. iDRAC9 automates server management functions, making it effortless to monitor, manage, deploy, and update servers from afar. It provides comprehensive lifecycle management, including firmware updates, and alerts you of the status of various components of your server. Unauthorized access, attacks, and harmful malware can all be prevented with the iDRAC9 Server Lockdown mode.
Minimized Delays with Fast Networking and Memory
The Dell PowerEdge R740xd2 rack mount server is built to deliver high-speed performance for data-intensive workloads with the lowest possible latency. With the latest Dell specs, this strong workhorse provides lightning-fast performance with its fast networking and flexible memory architecture. It can support a maximum of 16 registered ECC (error correcting code) DDR4 DIMM slots that can provide a maximum memory capacity of 1TB. This server can deliver a high memory transfer rate of up to 2933 MT/s.
3 Yrs Warranty on Dell R740xd2 Server
With Server Basket, rest assured regarding your purchase. We provide a complete three-year seller warranty on the Dell R740xd2 rack server. The warranty will cover the smallest of hardware and other types of faults that you might encounter while the server is in operation, for repair and replacement. Our customer-friendly technical assistance team will guide you and help you to avail the warranty on your server so that you can instantly get your server back up and running.
Specification
Additional information
| | |
| --- | --- |
| Product Brand | Dell |
| Server Size | 2U |
| No of Processor Socket | 2 |
| Supported RAM Options | DDR4 |
| No of RAM Slots | 16 |
| Max RAM Capacity | 1TB |
| PCI Slots | 5 |