AED 11,111 (-10%)
Supports Chialisp Smart Programming Language
Abundant Storage for Farming Coins
Built with High-End GPUs
Configured with Faster & Large SSDs
Advanced Security for Data Safety
Earn More Coins with Minimal Investments
Monitor Real-Time Mining Market
Express Shipping Across UAE
Description
Are you a cryptocurrency enthusiast and need an ideal solution for the efficient processing of Chia Coin? Server Basket is the best place to purchase Chia Mining Servers, enhancing the computing performance by supporting a secure and intelligent Chialisp programming language. The servers are adaptable to farm the coins effectively as they have enough storage space and no need to use alternative storage resources. Chia Servers include large SSDs and HDDs that ensure the processing of high-intensive workloads with robust speeds. They embed enhanced GPUs to deliver efficient farming outcomes with great hash rates. The power-efficient servers promise to provide data protection against hacking activities through advanced security protocols with transparent actions that reduce energy consumption. The significant benefit of using these servers is the maximization of ROI that helps to earn more profits for Chia Coins. You can also monitor the real-time mining that increases the total income.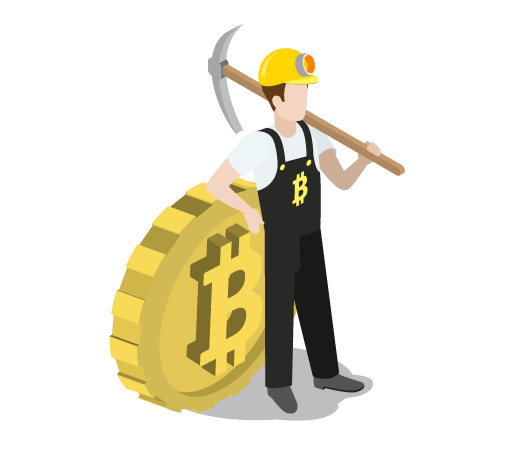 Supports Chialisp Smart Programming Language
Chia coin servers integrate with a powerful, secured, and easy-to-audit programming language known as Chialisp, which reduces the energy consumption and computing power for transactional verification in the storage device. It aims to achieve a higher green and environmentally friendly blockchain environment for loading and releasing the funds.
Abundant Storage for Farming Coins
Chia coin farming requires unused space on the hard disk drives to create the coins through the installed Chia blockchain software. These mining servers provide sufficient storage space with SATA/SAS HDDs for farming Chia Coins effectively, restricting dependency on other additional hardware storage resources and tools.
Built with High-End GPUs
Chia servers can support powerful GPUs to deliver superior performance in the crypto mining process for generating the Chia Coins. It leads to the reduction of power utilization while providing the best farming solutions. GPUs allow archiving the highest hash rates that are useful for generating a passive income.
Configured with Faster & Large SSDs
The mining servers come with robust and reliable SAS/SATA SSDs or HDDs that ensure the best performance for Chia farming. They support running on high-intensive processes efficiently in terms of reading and write speeds. The embedded storage drives provide the best value for massive and intensive workloads.
Power and Energy Efficient Security
As the Chia network consumes energy for a small portion of the storage size, it improves the farming efficiency with security, decreasing overall power consumption. The minimum networking resources and computing sources required for farming and secure protocols deliver accurate power efficiency through smart-contract capabilities.
Advanced Security for Data Safety
These servers ensure the enhanced security and safeguard the data against malware or ransom or hacking attacks. They can adapt to the modern cryptographic tools that enable them to perform smart and transparent transactions without compromising efficiency and robustness. Thus, it achieves improved productivity with data safety.
Earn More Coins with Minimal Investments
You can expect to get more Chia Coins by investing less in Chia farming using our mining servers. They will help to gain more winning and potential profits according to the prevailing Chia pricing. Additionally, servers guarantee the running of 24*7 farming, resulting in the best chances of earning probabilities.
Monitor Real-Time Mining Market
The real-time monitoring of the mining process has been provided by the deployed Chia servers at your organization. It assists in estimating the Chia pricing and mitigating the crashes and bubbles by predicting the inflation rate so that you can receive more coins based on efficient farming.