Dell 1.8TB 10K RPM SAS 2.5″ Hard Drive
AED 1,289 (-5%)
Dell 1.8TB 10K RPM SAS 2.5" Hard Disk Drive
Supports All Dell Servers
Storage: 1.8TB
Data Transfer Rate: 12Gbps
Spindle Speed: 10000 RPM
Easy Buy Back Policy
Description
Genuine Dell 1.8TB 10K RPM SAS 512e 2.5" Hot-plug Hard Drive Supports with Dell Servers with 1 Year Warranty
Looking for a suitable hard drive that can deliver higher performance for hosting transactional-based applications? Then choose the SAS interface HDD's of Dell brand. Dell 1.8TB 10K RPM SAS HDD is designed, keeping in mind the needs of today's business. It is ideal for applications requiring high-end performance, availability, reliability and data integrity. Buy the Dell 1.8TB 10K RPM SAS Hot-Plug Hard Drive from Server Basket at higher discounts. With the best price, also enjoy the benefits of a 7-days return policy, free installation guidance, the secure shipping and a one-year warranty.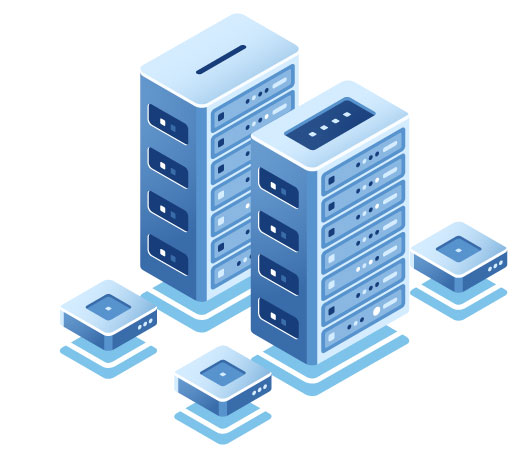 Supports All Dell Servers:
Are you looking for a hard drive that can support your wide-ranging Dell Servers of your Datacenter? Then look no further than Dell 1.8TB 10K RPM SAS HDD. The hard drives we offer are of genuine Dell brand and are compatible with all Dell R430, R230, R830,R930, R730, R730XD, ME424, ME4024, T430, M630 server generations and form factors like a blade, tower or rack server.
Perfect for Enterprise Applications:
Featured with the SAS interface, the Dell 1.8TB 10K RPM SAS Hard Drive is specifically designed for managing enterprise-class applications. It is engineered for higher availability for business-critical applications. Easily manage store and process database applications, high-performance computing applications and transaction processing with the highly affordable Dell 1.8TB SAS HDD.
Boost Storage Space:
Enhance the storage space of your old or new Dell server with a whopping storage capacity of Dell 1.8TB 10K RPM. Store more, while you read/write data at a faster rate. Enclosed in 2.5" chassis, the hard drive can fit in any Dell server and increase the storage space at a very economical price.
Swift Data Transfer Rate:
Accelerate the performance of your data-intensive applications and process data faster with the genuine Dell 1.8TB 10K RPM SAS Hard Drive. The Hot-Plug 2.5" hard drive comes with a whopping 10K RPM spindle speed and bandwidth of 12Gbps that speeds up the data transfer rate.
Blazing Fast Performance:
Maintain the integrity at higher storage density, as the hard drive is engineered with 512e advanced format. With the best spindle speed, bandwidth and room of 1.8TB, the hard drive offers the best performance under any workload.
Many Part Numbers Available:
Do you know the HDDs manufacturer part number? Then put the part number details directly into the search tab of our website and find the HDD instantly. We have a range of Hot Plug SAS HDD of various part numbers available on our website. Browse and get your business-ideal hard drives at the best price.
Free-Installation Guidance:
Whether you are replacing the hard drive with the already installed drive in the server or you are adding more storage, the process is very simple. You just need to follow some strict guidelines during installation. That is why we are here to provide you with complete guidance on Hard drive installation for free.
7 Days Return Policy:
Thinking of what to do with the hard drive, if you find that it doesn't fulfill your business needs? That is the least possibility. But if you face any such issue, then we provide an option of "7 days return policy". Where you can return the hard drive within 7days of the purchase with the original invoice.
Safe & Secure Shipping:
Our logistics partners have centers all over UAE. So why wait when you can get the Dell 1.8TB 10K RPM SAS HDDs delivered at your doorstep. Our multi-level packaging ensures that the drive would be damage-free. Whether your office is located in Abu Dhabi, Sharjah, Dubai, Fujairah, Al Ain, Ajman or some remote places in UAE, we assure you quick hard drive delivery.
Best 1 Year Warranty:
The low-cost SAS HDD comes with the manufacturer and seller warranty coverage of 1-year. Be rest assured, as the hard drive has a very long shelf life. But unexpectedly, if you face any hard drive failure or the HDD is not delivering the desired performance, then you can claim for repairs or replacement within the warranty period.