Refurbished HP Z620 Workstation
AED 3,700 (-5%)
Optimal for Post-Production Video Editing
Massive Core Count
Various Storage Options
Supports Several High End GPUs
Checked & Certified by ISVs
Custom Configurations Available
Description
Are you looking for the best HP workstations for your video editing and post-production works? Do you wish to own a high-performance workstation at affordable prices? Specially designed to boost up your graphical works, the refurbished HP Z620 workstation is setting up its bars with excellent memory capabilities, massive storage, high performing processors and excellent graphic cards to efficiently handle all your heavy-loaded applications. Scale up your work quality with our affordable HP workstations available in custom configurations. We make our high quality workstations such that they are perfectly functioning and are in a robust condition to handle your work demands. You don't have to hesitate to buy the refurbished product as the workstation is ISV certified and tested for its reliability under austere conditions. We come up with the most acceptable prices in the market on all our HP workstations. Get in touch with us today to benefit yourself with our free installation, best warranty, constant technical assistance and safest delivery procedures.
WORKSTATION TYPE
SPECIFICATIONS
PRICE
BUY NOW
HP Z620 Workstation
(Reliable)
Processor: Single 6 Core CPU(Intel® Xeon®Processor E5-1650v2 (3.5 GHz,6-core,12MB,130W)
RAM: 32GB PC3 DDR3 ECC Registered Server Memory
Hard Drive: Brand New 1 x 512GB AGI Intel TLC NAND Flash Enterprise SSD with 1 yr warranty and 500GB 3.5 inch 7.2K RPM, 6Gbps SATA Enterprise Hard Drive
Slots: 6 PCI Slots (x1 electrical; 1 Legacy PCI)
Network: 1X1Gb Gigabit Network Lan Ports
Power Supply: 80 Plus® Gold Certified, 90% efficient 800W Power Supply
Warranty: 90 Days Warranty
Buy Now
HP Z620 Workstation
(Powerful)
Processor: Single 12 Core CPU(Intel® Xeon®Processor E5-2696v2 (2.50 GHz,12-core,30MB,115W)
RAM: 64GB PC3 DDR3 ECC Registered Server Memory
Hard Drive: Brand New 1 x 512GB AGI Intel TLC NAND Flash Enterprise SSD with 1 yr warranty and 2TB 3.5 inch 7.2K RPM, 6Gbps SATA Enterprise Hard Drive
Slots: 6 PCI Slots
Network: 1X1Gb Gigabit Network Lan Ports
Power Supply: 80 Plus® Gold Certified, 90% efficient 800W Power Supply
Warranty: 90 Days Warranty
Buy Now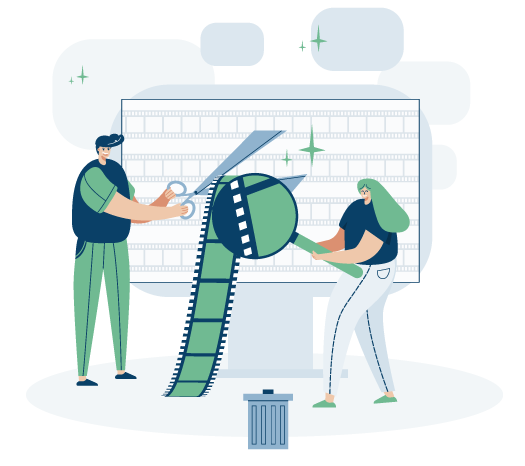 Optimal for Post-Production Video Editing:
Might it be a simple youtube videotape or an immense production work, HP Z620 can be the optimal solution for catering your resolutions. The HP Z620 workstation is specially designed to push its limits to cope up with your challenging post production and video editing tasks. Colour corrections, visual effects, sound mix, CGI and rendering are tedious tasks that need more attention and care which can now be easily done with our bespoke HP workstation.
Massive Core Count:
Uplift your system performance while working on your intensive applications with the v3 and v4 processors that can support massive numbers of cores. With two Intel Xeon E5 family processors that can support 44 cores, users can scale up the performance to greater extents. HP Z620 is a high performance workstation that can support hyper-threading, thunderbolt and turbo boost technologies and is the best option that enables smooth functioning of all your applications.
Various Storage Options:
In search of a workstation to handle your high end applications and store massive amounts of data? HP Z620 workstation is now at your rescue as it can easily store upto a gigantic 16 TB of data with its best storage capacities. Ample HDDs, SSDs and turbo drives for enhanced storage operations enable quicker video editings, graphic renderings and better calculated results. This HP workstation also supports PCIe SSDs and various RAID controllers for faster and more efficient outcomes.
Enormous Memory:
Run complex applications without any fear of potential system crash as the Z620 can achieve up to transfer rates of 2400 MT/s. The workstation is engineered with HP's DDR4 smart memory and supports either 4 or 8 DIMM memory modules with which users can make use of a maximum memory of 256 GB memory space. With its enormous memory, users can work on multiple high-end applications of various capacities simultaneously and seamlessly.
Supports Several High End GPUs:
Powered with the latest GPU architectures, the workstation offers astonishing productivity for your graphical and editing needs. The HP Z620 is the foremost workstation with which you can work on professional 2D, entry-level, mid-range and high-end 3D workflows with NVIDIA Quadro, NVIDIA NVS, AMD FirePro and Audio integrated Realtek graphics processing units. Equipped with several high-end GPUs, this HP workstation can exceptionally accelerate and handle image and video editing and provide efficient display qualities.
Checked & Certified by ISVs:
Server Basket never takes a step back when concerned about the quality of its products. The refurbished HP Z620 workstations are tested up to their maximum limits to ensure their uninterrupted functionalities. All components of the HP workstations are meticulously tested and are certified by leading ISVs to ensure their reliability and robustness. We take care of every single detail to provide our customers with the best quality products in the market.
Custom Configurations Available:
Choose a workstation that can meet your work needs. Multiple configurations of HP Z620 workstations are available to handle your complicated workloads. In case you couldn't find one, we will be happy to help you fetch your desired configuration. HP workstation enables you to easily configure your memory, storage, processors and graphics that are capable of fulfilling your prevailing and upcoming requirements. We put up the best deals in the market irrespective of the configuration you choose.
Free Installation & Tech Assistance:
Server Basket has hired employees who have hands-on experience in dealing with all the workstations and are always available to provide technical assistance and answer all your queries related to the workstations you buy from us. We are concerned about the comfort of our clients and offer quick installation of the workstation at your desired place free of cost. We adhere to our beliefs to provide a comfortable and convenient journey for our clients.
1 Year Warranty:
The refurbished HP Z620 workstation is installed with advanced and high quality components. It comes with an expedient warranty of one year ensuring its best working for your needs within the stipulated warranty period. Our expert technicians can easily resolve any issues that might hamper your workflow during this one year. Your hardware components that include hard drives, RAM, graphic cards, processors etc. can be replaced by our spares at free of cost within the warranty time.
Quick and Safe Delivery:
Server Basket hates waiting as much as you do. We guarantee quick delivery of your server by dispatching it as soon as we receive an order confirmation. The workstations we deliver are securely packed and sealed so as to shield themselves from any external disturbances in its journey. We have tied up with efficient dealers who help us ship our products to our customers all around Dubai. We ensure our customers a safe and swift delivery within 2-3 business days.
Specification
Additional information
| | |
| --- | --- |
| Brand | HP |
| Form Factor | Rackable mini tower |
| Max RAM | 192GB |
| RAM Type | DDR3 |
| Memory Slots | 12 |
| Processor | Intel Xeon processor E5-2600 v2 and E5-1600 v2 families. |
| Processor Sockets | 2 |
| PCI Slots | 6 |