Refurbished Dell T3600 Workstation
AED 2,801 (-5%)
Affordable Workstation for Design Engineers
Mid Range Workstation with ISV Certification
Scalable Memory Architecture
Suitable for Geologists
Accelerated by Powerful Processors
Order Customized or Pre Configured Workstations
Description
Are you in search of a cost-effective workstation to accomplish your business-related data-intensive workloads? Interested in modeling graphic designs using applications like Maya, Unity, KeyShot, LightWave 3D, and other softwares? Then, the refurbished Dell Precision T3600 best suits your requirements. The Dell T3600 is suitable for professionals like Graphic Designers, Engineers, Architects, Scientists and also for Students who work on various design applications. The robust Intel Xeon processors, large memory and storage space, support of NVIDIA and AMD graphics cards together make the T3600 workstation reliable and manageable. The chassis design of T3600 is so simple that the modifications and maintenance tasks can be performed with ease. The inbuilt technologies like Reliable memory technology increases uptime and the Dell Data Protection provides utmost security for the sensitive data. Server Basket is offering great deals and huge discounts on both pre-configured and custom-configured T3600 workstations as well as on single and bulk orders. Get benefits of customization, assured warranty and speed delivery with the power-packed refurbished Dell T3600.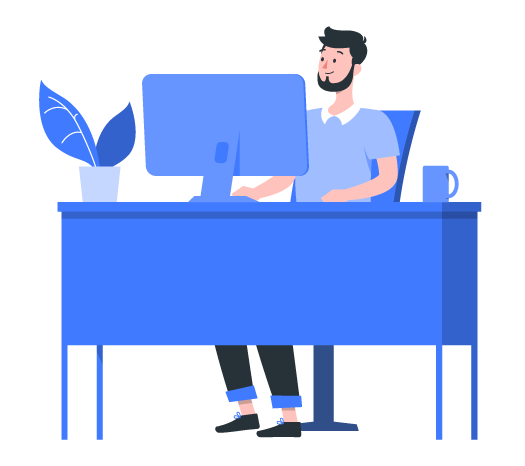 Affordable Workstation for Design Engineers
Are you a designer looking for a high-end workstation to deal with various graphical applications? Then, place an order for refurbished Dell T3600 today. Experience the exceptional performance with the budget-friendly T3600 workstation, which enhances not only the productivity but also scalability. Whether you want to work on an engineering project or create a graphic design application, this workstation offers tremendous support.
Mid Range Workstation with ISV Certification
The Dell Precision T3600 workstation comes with ISV (Independent Software Vendor) certification which enables you to work on various professional applications developed by software companies like Siemens, Bentley, Intergraph, Adobe, Autodesk, Avid, and many others. These ISV certified workstations are rigorously tested ones and offer enough support for many applications like Cinema 4D, Blender, Lumion, V-Ray, Maxwell Render, Autodesk Maya etc.
Scalable Memory Architecture
Built with quad channel design and 64GB memory of ECC and non-ECC DDR3 standard, the refurbished Dell Precision T3600 offers a reliable platform for various operations eliminating all the memory errors. The four DIMM slots and transfer rates of 1600 MHz or 1333 MHz will help in speed data transmission. The large memory capacity of Dell T3600 also helps in maximizing the uptime by processing the applications faster.
Suitable for Geologists
Searching for a workstation that makes research and modeling complex geological processes easier? Then, Dell Precision T3600 is the ideal Workstation for such workloads. This workstation is the powerful tool for developing 3D models as Geologists often work on modeling 3D designs for oil and mineral deposits, aquifers, etc. The refurbished T3600 also extends support for the specific applications used by Geologists to study mineral exploration and mining.
Accelerated by Powerful Processors
The Intel Xeon E5-1600 and E5-2600 family processors are powerful components that multiply the performance of this refurbished T3600. These high performing CPUs facilitate easy management of business workloads due to the support of 8 cores and latest technologies like Optimized Intel Turbo Boost, Intel vPro technology, Intel AES New instructions, Intel Trusted Execution Technology, and Intel Advanced Vector Extensions.
Order Customized or Pre Configured Workstations
Do you have a particular configuration in your mind that helps in achieving your business goals? Then, contact us today and specify your requirements. Based on your business needs, budget and requisites like processors, storage, memory, graphics card, etc., our Engineers configure the workstation with top quality hardware and software components. No matter which workstation you require, whether a pre-configured one or customized one, discounted prices are guaranteed.
Various Storage for Data Backups
There are various storage options for this refurbished T3600 to store your complex designs and large files. The four 2.5-inches or two 3.5-inches SATA, SAS or SSD drives can be installed. The maximum storage supported is 900GB of SAS, 256GB of SSD and 3TB of SATA. The storage controller options like Dell PERC H310 and H710P PCIe host-based and hardware RAID cards help to create backups and handle storage challenges.
Compatible with Multiple Graphic Cards
The Dell Precision T3600 workstation is compatible with NVIDIA and AMD graphics cards. Choose from the range of graphics cards that includes AMD FirePro V7900, V5900 and NVIDIA Quadro 2000, 4000 for mid-range 3D, AMD FirePro V4900 and NVIDIA Quadro 600 for entry-level 3D, AMD FirePro 2270 and NVIDIA Quadro NVS 300 for professional 2D , NVIDIA Quadro 5000 and 6000 for high-end 3D suitable for your design goals.
Backed by Replacement Warranty
Server Basket offers a one-year warranty on the refurbished Dell workstations T3600 . We ensure that the workstation works as expected as we perform intensive testing in several stages based on different parameters. But if there occurs any breakdown, reach out to us immediately. We provide replacement for the eligible hardware parts or repair them and assist remotely in case of software issues.
Fast Delivery with Multi Level Packing
Once we receive the payment from your end, we dispatch the Dell Precision T3600 workstation with secure multilayered packaging and sealing. We are associated with the best shipping services and they help us to deliver the workstation instantly across the country. Be it Dubai, Sharjah, Abu Dhabi, Ajman, Fujairah, Al Ain, or any other location, we deliver the workstation within 2-3 business days.
Specification
Additional information
| | |
| --- | --- |
| Brand | Dell |
| Form Factor | Tower Server |
| Max RAM | 64GB |
| RAM Type | DDR3 |
| Processor | Intel Xeon E5-1600 & E5-2600 Series |
| Processor Sockets | 1 |
| Max Storage | 3TB |
| Memory Slots | 4 DIMMs |