Refurbished Dell T30 Mini Tower Server
AED 2,630 (-5%)
Powerful Mini Tower Server
Best for Small Offices
Driven by Intel Xeon E3-1200 V5 Processors
Expandable Storage Options With 6 SATA HDD
Impressive 64GB of Memory
Multi-Level Testing Done
Description
Looking for a powerful server suitable for small offices? Want to take your business to the next level but have a very lower budget? Then try our Refurbished Dell PowerEdge T30 Mini-tower server. Depending on the configuration and cost, the server is ideal for small businesses. The Dell T30 server we are offering is refurbished that comes at a fraction of the price of a new server. On top of that, the Server Basket offers its additional seller discount. The refurbished Dell T30 mini tower server has the capacity to store a huge set of information and provides easy access to the information. With T30, you can simplify your processes and get more of your work done in very less time. Depending on your current needs, we help customize your server at a very lowest price. Trust us, you won't get such a good deal on the Dell T30 tower server from any other retailers. Apart from discounts, you can avail other services such as pre-sales guidance, installation assistance, tech support, one year warranty, and secure delivery across UAE.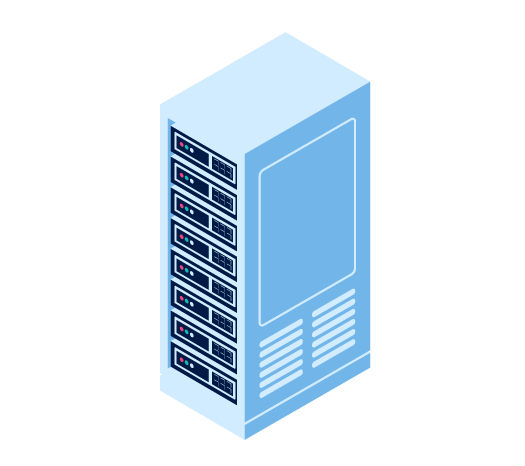 Smart & Efficient Mini Tower Server:
Whether you need a server for your office, home, or classroom purpose, the Dell PowerEdge T30 is designed to deliver top-notch performance. It simplifies processes and does more work in very less time. The refurbished T30 mini tower server is extremely smart as it has the ability to overcome the complexities of applications and data and also organize it on the central server.
Ideal Server for Small Offices:
The low-cost refurbished Dell T30 mini tower server is best suitable for home and small offices. It is packed in a small form factor with necessary internal components and can be kept even in the most space constraint environment. The server, though small, is highly efficient, delivers higher performance and provides worry-free operation.
Compatible with Intel Xeon E3-1225 v5 Family:
The power packed Refurbished Dell T30 server supports Intel Xeon E3-1225 v5 processor family with 8MB Cache. The multicore Intel Xeon processors help you to achieve higher response times on various business transactions. It also saves a lot of your time while moving or copying the files on different locations.
Multi-Level Tested Server:
Various measures are taken during the refurbishment process of Dell T30 server to ensure component and entire system reliability. The Refurbished T30 mini tower server is tested on various parameters so that it can handle small business heavy workloads with ease. Trust us, you won't feel that you have bought a refurbished server, as it offers smooth working and excellent performance.
Several Memory Options:
The server supports DDR4 memory. With 4 DIMM slots, you get a memory capacity of up to 64GB. This memory capacity is extremely suitable for small businesses. With refurbished Dell PowerEdge T30 tower server, you will experience enhanced application response time and amazing performance.
Large Storage Capacity:
With six hard drives, T30 has the flexibility to combine business information, videos, and images stored on multiple media types and location onto a single server. With extensive internal storage, you can also connect external drives as the low-cost server comes with 10 USB ports. The T30 mini-tower server supports up to 6 Sata HDD with 4 x 3.5" Sata hard drives and 2 x 2.5" Sata hdd for optimal storage capacity.
Choose Your Own Configuration:
Redesign the server as per your business demands. Yes, Server Basket offers you the option of configuring the Refurbished Dell PowerEdge T30 server depending on your current business needs and budget. With us, you receive the flexibility of updating the server RAM and storage drive of your preferred choice.
Automatic Data Backup Option:
The powerful T30 server comes with software RAID, Intel Rapid Storage Controller 12.0 and optional backup restore solutions which helps you to secure your data and files. The backup solution also simplifies your task of updating the software application at a single location rather than on multiple PCs which will save you a lot of your time.
Secure Shipping Across UAE:
We understand your time constraints and instant need of Dell T30 Server, so we have partnered with best shipping companies in and around UAE that can help us to deliver your ordered Refurbished T30 at a less possible time. We do multi-level packing of the product that ensures safe and secured doorstep delivery. Instant shipping service is available to Sharjah, Dubai, Fujairah, Abu Dhabi, Al Ain, Al Quoz and many more cities in UAE.
1-Year Warranty:
Our warranty covers the Refurbished Dell T30 defects up to a year from the date of purchase. The internal hardware like RAM, processor and storage drives are covered with a one-year warranty while only the barebones such as motherboard, chassis comes with 90 days warranty. If you face any problem with any of the T30 hardware, then we would offer you free repairs or replacement of the product.
24/7 Tech Support:
Keep your business moving and experience 0% downtimes with Server basket. We have a team of highly qualified support engineers who would provide you exclusive technical support whenever necessary. We are available 24/7 and ensure that your Refurbished Dell T30 server problems are solved instantly.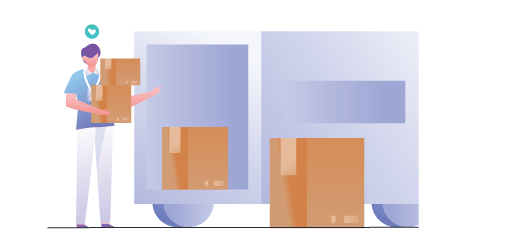 Specification
Additional information
| | |
| --- | --- |
| Brand | Dell |
| Form Factor | Tower |
| Max RAM | 64GB |
| Memory Slots | 4 |
| RAM Type | DDR4 |
| Processor | Intel Xeon processor E3-1225 v5 |
| Processor Sockets | 1 |
| Max Storage | 1TB |
| PCI Slots | 1 |