Dedicated Hosting for VLSI LAB
AED 750 (-0%)
Suitable for Embedded Systems
Easily handles heavy and complex workloads
Enhanced security and scalability
Ultimate Dedicated Hosting Performance
Customized hosting plans at Low Prices
Zero Downtime & Unlimited Bandwidth
Free 24/7 Tech Support Available
Description
Are you searching for a secure hosting service for your VLSI workloads? You can buy dedicated hosting at Server Basket, which provides a wide range of customized plans at the lowest prices that suit running the designed embedded programs effectively. It allows handling the complex and high-end workloads with optimized performance. Our hosting services assure improved security against malware or malicious attacks. You can experience the ultimate hosting deliverables with zero downtime on VLSI systems and access unlimited content at any time. We provide free technical assistance 24/7 to help the users to tackle hosting-related issues.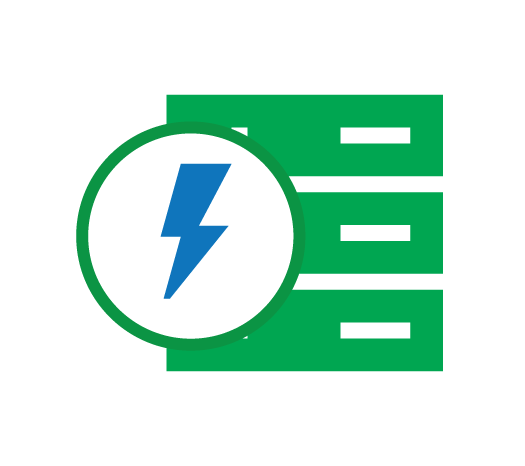 Suitable for Embedded Systems
Do you need a hosting solution dedicated to providing ideal options for your innovations in designing the embedded systems? Server Basket offers dedicated hosting services confined to the client alone to ensure smooth running, designing, and storing results dealing with embedded configured programs. These features make dedicated hosting the best suitable service for the embedded system domain that delivers faster and quality outputs when simulating the input functions. You can process any embedded programs with reliable performance.
Easily handles heavy and complex workloads
Dedicated hosting services available at Server Basket provide optimized performance in processing the demanding and high-end workflows. Our hosting platform enables the potential, power-efficient, flexible, and scalable resources to ensure that the workloads of any type, whether they are complex or heavy, should run with increased performance. This dedicated hosting fits for VLSI programs to reach specific business objectives with minimized effort. It can support handling the workloads, including from business-critical applications to a high-traffic website.
Enhanced security and scalability
Dedicated hosting for VLSI design systems prevents spam and phishing activities by encrypting your business data. It assures high-level security for your VLSI programs or workflows by detecting and fixing threats or malware attacks before causing severe issues. You can control everything related to your business with our dedicated services that lead to maintaining a secure IT infrastructure without compromising on scalable performance. You can also review the content continuously to restrict unauthorized access.
Ultimate Dedicated Hosting Performance
Looking for a cost-effective dedicated hosting plan to support VLSI workflows? Server Basket comes up with different dedicated hosting packages to meet your desired performance while running the business applications. It facilitates all possible efforts to provide VLSI dedicated hosting that should give the ultimate experience to you. The enhanced web interface has included effectively managing the VLSI lab or systems from a central location. Our Tier-4 integrated data center hosting assures providing top-notch performance.
Customized hosting plans at Low Prices
You can get the flexibility of choosing a customized plan for dedicated hosting at affordable prices from Server Basket. Our hosting plans are designed so that they should meet the demands of your VLSI workflows. You can claim your customized dedicated hosting. Our expert team will make a plan based on the chosen factors, including memory capacity, storage drives, OS type, data transfer, and other relevant parameters. It perfectly supports your VLSI simulation works and design programs.
Zero Downtime & Unlimited Bandwidth
Expecting to run and access your workflows all the time? Our hosting packages allow operating the workloads of VLSI labs without downtime issues. They assure that the users can run multiple simulations simultaneously with unlimited bandwidth. Once you subscribe to our dedicated plans, boundless file transfers can be allowed without degrading the performance and overload issues. You can access, upload, or download the content, files, documents, programs, etc., with assured 100% uptime for VLSI applications.
Free 24/7 Tech Support Available
Server Basket facilitates free technical support services under our dedicated VLSI hosting. Our technical support team can resolve any hosting issues immediately once you reach us. The team will be available and fix the problems in the least possible time, irrespective of the complications relevant to the hosting. The team members will assist in resolving all essential hosting tasks, including server maintenance, management of hardware and software, etc. They strive to bring back the optimal condition of hosting servers.