Cisco UCS C240 M3 Rack Server
2U Rack Server
Intel Xeon E5-2600 and E5-2600 v2
The maximum RAM capacity is 768GB
Dual 650W Power supply
Enhanced Security Feature
24/7 Tech Support
Description
Do you want an efficient server that is suited for SMBs and as well as complex applications and workloads? The rack server – Cisco UCS C240 M3 has been designed to maximize space efficiency in data centers. It features powerful dual Xeon processors from Intel and high-speed memory for a smooth performance without any lag, even when the going gets tough. The storage can be scaled for future growth to help you tackle the rising storage requirements effectively.
Server Plan
Core
RAM
Storage
Price
Cisco 240 m3
(Basic)
24 Core / 48 vCPU
64GB DDR3
2X300GB SAS
Cisco 240 m3
(Standard)
24 Core / 48 vCPU
128GB DDR3
2X480GB SSD
Cisco 240 m3
(Reliable)
20 Core / 40 vCPU
256GB DDR3
2X480GB SSD / 3X1TB SSD
Cisco 240 m3
(Powerfull)
24 Core / 48 vCPU
256GB DDR3
2X480GB SSD / 3X2TB SSD
Balanced Performance for Storage Intensive Workloads
Owing to its special design and expansion capabilities, this server offers exceptional performance for all kinds of storage-intensive workloads. Its adaptable configuration allows it to be used for a huge variety of business applications like virtualization, consolidation, high-performance appliances, small and medium-size business databases, big data infrastructure, and collaboration.
Enhanced Security and Efficiency Features
This server has better efficiency and security, which enables a reduction in complexity. The entire solution is handled as a single unit with the integrated UCS managing tool, thus increasing operation proficiency and flexibility. The embedded advanced security features and service templates and profiles for policy- and role-based management enable more effective utilization of the server, providing complete data protection.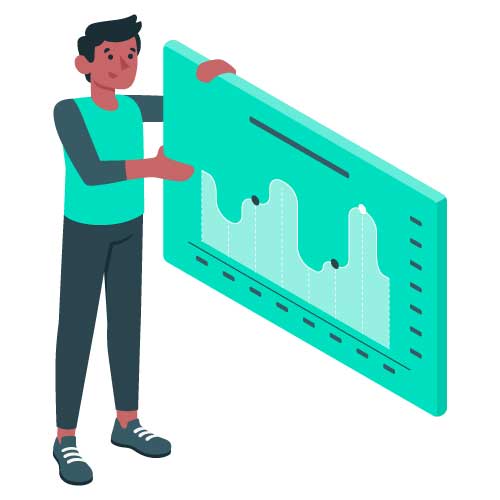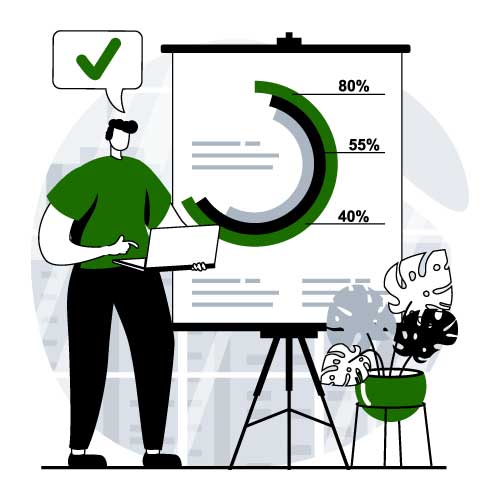 Optimized Virtualisation
This rack server from Cisco has been specifically optimized to run enterprise-grade virtualization workloads and applications. It offers strong and efficient processing power and I/O virtualization along with VM FEX and Adapter FEX technologies. You get such advanced technology in a relatively small package.
Availability of Unified Network Fabric
Cisco C240 M3 server has 10-Gbps Ethernet unified network fabric, native Fibre Channel fabric, and FCoE which provides high, lossless data transmission speeds with the lowest latency. With the wire-once deployment model, you need not install additional recabling racks, switches, and adapters while changing the I/O configurations. It does not require a large number of cables, interface cards, and upstream network ports.
Support for HIgh Speed Memory
This server features 24 slots for memory which can support fast DDR3 low-voltage DIMM and DDR3 RDIMM modules. Their maximum speeds can reach up to 1866 MHz. It also has advanced error-correcting code (ECC) and mirroring options. This makes the server suitable to run all sorts of memory-intensive operations with utmost ease, and deliver optimum performance.
Flexible Storage and RAID Support
This server provides 24 SFF and 12 LFF drive options to accommodate SAS and SATA drives, and SSDs. Cisco UCS C240 M3 RAID setup is quite impressive, having the ability to boost server performance and data protection. RAID levels like 60, 50, 10, 6, 5, 1, and 0 are supported by this system. This server works with a variety of RAID controllers in PCIe and mezzanine card form factors.
One Year Warranty Service
This rack server comes with a one-year assured warranty. During the warranty period, if any server parts fail, for instance, if you require a Cisco UCS C240 M3 hard drive replacement, you can get it fixed or replaced. We are available throughout the week 24×7 to respond to your requests. Contact us anytime through email, chat, and phone.

Specification
Additional information
| | |
| --- | --- |
| Product Brand | Cisco |
| Server Size | 2U |
| Max RAM Capacity | 768GB |
| Memory Type | DDR3 |
| Processor | Intel Xeon E5-2600 and E5-2600 v2 |
| PCI Slots | 6 |