Fujitsu PRIMERGY RX2520 M1 Rack Server
Supported CPUs: Intel Xeon E5-2400 V2 Series Family
Maximum Cores supported: 2 x 10C = 20 Cores
Max Storage Capacity: Up to 48 TB SAS & SATA Drives
Maximum Memory : Up to 192 GB ECC Reg RAM
Excellent Remote Management Tools
Ideal for Virtualization Workloads
Description
Fujitsu PRIMERGY RX2520 M1 Dual Socket Rack Server with Intel Xeon Processor | 3 Years Warranty
Are you looking for a flexible and scalable platform that works for all applications? Looking for a server that offers a well-balanced price/performance ratio? Then buy the powerful and low-cost Fujitsu PRIMERGY RX2520 M1 dual-socket rack server. Fujitsu RX2520 M1 Rack Server provides a well-balanced price/performance ratio for varied business applications and virtualization environments. The server is the business-centric computing system that can serve your business well. It is the only server that can handle external challenges well and provide higher performance. The scalable platform is designed to meet your future demands at very affordable pricing. How is it possible?? Server Basket is the one-stop server retail online store that offers the RX2520 rack server at a higher discounted price. Besides the best price in the market, you also get to enjoy the perks of free installation support, Free Pre Sales Help, and quick doorstep delivery.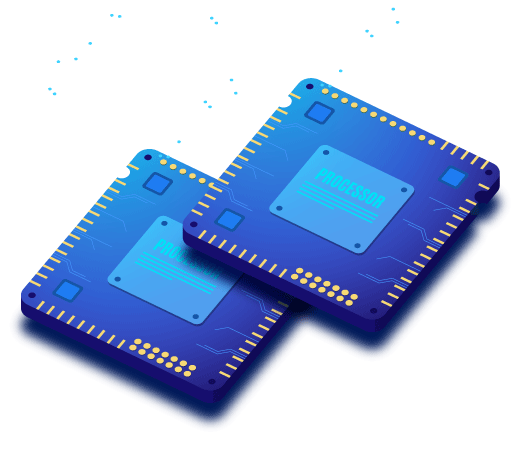 Boosted by Intel Xeon Scalable Processors:
The Fujitsu PRIMERGY RX2520 M1 is a dual-socket server. It is compatible with Intel Xeon E5-2400 v2 processor family series. The Processor comes with up to 10 cores, up to 2.40 GHz Cache and Turbo speed of up to 8.0 GT/s. To further enhance your business operations, the processor is engineered with the latest technology like Enhanced Speed Step Technology, Intelligent Power Technology, and Advanced Encryption Standard Instructions.
Flexible Server for Data Centers:
The highly efficient RX2520 M1 rack server is considered the flexible and highly scalable platform. It can accommodate a huge number of storage drives and varied memory modules. The server comes with a modular concept for the base unit. The 2-socket rack server supports a huge range of Raid controllers, power supplies, and LAN Controllers. The server is also designed with Upgrade kits for backup devices and hard disk drives.
Optimal Memory Capacity:
The server supports DDR3 memory and 12 DIMM slots. The minimum memory capacity that you can select is 2GB and a maximum of up to 192GB. The server offers optimal memory capacity and speed of up to 1600 MHz that enables it to handle workloads like virtualization with ease. RX2520 gives you the flexibility to choose from 4GB, 8GB or 16GB memory module.
Customize Configuration as You Need:
With Fujitsu PRIMERGY RX2520 M1 server, you get great customization options. Customize the server depending on your business needs and budget. Choose from varied Intel Xeon E5-2400 v2 processor series with different cores, cache, and memory options. Get the option to enhance the storage space with various storage drive bays and RAID controllers. Boost your server performance with various server management features, operating systems, and virtualization software.
Genuine and Fujitsu Authorized Server:
Server Basket deals only in Genuine and authorized Fujitsu servers. Though our prices are lower, we never compromise on the product quality. The rack server provides best-in-class performance and is highly energy efficient. The servers are of Grade A quality and have extremely low failure rates. It delivers outstanding performance, reliability, and higher availability.
Simplified and comprehensive power management:
Fujitsu systems are more inclined to creating a sustainable environment. That is why they are embedded with a simplified power supply configuration of 450W/800W Hot-Plug Power supply that offers energy efficiency of up to 96%. So your data centers power bill gets reduced with this server.
Wide Range of Storage Options:
Fujitsu PRIMERGY RX2520 M1 is a highly scalable platform. Store more data by connecting up to eight 3.5" hard drives or maximum sixteen 2.5" hard drives. This cost-efficient server is also compatible with RAID controllers that can further enhance the internal storage capacity of your system.
Free Installation Support:
Installation is the key aspect of the server, and every hardware component should be carefully inserted in the right slot for a successful installation. As installation is a very crucial process, Server basket will do it for you free of charge. Enjoy the extra perks of Free Installation Assistance only at Server Basket. Our engineers will follow step by step procedure and will install the server.
3 Years Iron Clad Warranty:
Get Best-in-class 3-years of warranty on the Fujitsu PRIMERGY RX2520 M1 server. Our Ironclad warranty itself gives reliability that the server is free from any hardware damage. By chance, if you face any issue or failure, then you will receive either repairs or direct replacement for the damaged spare part or barebone.
Instant and Safe Delivery:
Our commitment to offering you exceptional services starts with product shipping. We ensure you receive the best and fastest shipping experience from us. Our logistics partners ensure that you receive the product safely at your doorstep within 2-3 business days. Get your server at Abu Dhabi, Sharjah, Ras Al Khaimah, Al Ain, Ajman, Dubai, or any other location within a very short time.