Refurbshed HPE Proliant MicroServer Gen8
AED 3,145 (-5%)
Best for Micro & Small Businesses
Boosted by Intel Xeon Processors
Offers Secure Access to Data
Suitable for File, Print & Office Applications
Large Storage Capacity
Supports HPE Smart DDR3 Memory
Easy Remote Management with iLO
Description
Do you want to achieve smooth workflows in your business? If yes, HPE Proliant Gen8 MicroServer is a reliable solution, especially for small businesses, to achieve enhanced organizational goals. The power efficiency and higher performance can provide in making the business operations as it incorporates Intel Xeon family processors. It ensures the effective maintenance of the database with data protection. Based on the features of iLO system management, the server is suitable for running the operations like printing, file sharing, and virtualization. MicroServer supports DDR3 memory and storage of 16 TB.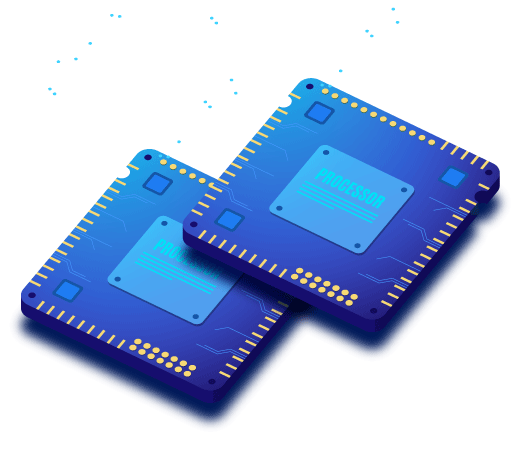 Best Choice for Micro & Small Businesses
HPE Gen8 MicroServer is well suited for small and micro businesses due to providing benefits like ultimate performance and comfortable deployment. It operates efficiently in fulfilling the daily needs of small-scale organizations.
Boosted by Intel Xeon Processors
The MicroServer supports Intel Xeon E3-1220Lv2, Intel Core i3-3240, Intel Pentium G2020T, and Intel Celeron G1610T processors. It ensures power efficiency and higher performance in achieving business goals to meet the demands.
Offers Secure Access to Data
By deploying HPE Proliant Gen8, data can protect from malicious activities in the enterprise. Your business can maintain an effective data center without any defects that improve data security without compromising efficient operations.
Suitable for File, Print & Office Applications
The HPE Gen8 server is an ideal solution for operating high-end visualization, printing, and business applications. It also supports running graphical performance software applications like AutoCAD that deliver exceptional results in the execution of projects.
Large Storage Capacity
If your growing business demands higher storage, Gen8 MicroServer is the preferable option as it has an expandable storage capacity that supports up to 16 TB 3.5-inch SATA and 4 TB SATA LFF HDD.
Supports HPE Smart DDR3 Memory
HPE Gen8 embeds DDR3 memory with 2 DIMM slots that improve the memory capacity. According to your business requirements, you can customize the solutions effectively, and the growing needs can accommodate the organization.
Easy Remote Management with iLO
The database management applications can handle effectively using the MicroServer Gen8. It supports a range of workloads and is an ideal solution for high-end virtualization due to the embedded feature of HPE iLO 4 on system management.