AED 2,461 (-13%)
Optimized for AI, ML, DL, HPC and Big Data Workloads
Assured High Performance in All Work Conditions
Highly Efficient and Cost-effective
Energy Efficiency and Low Power Consumption
Most Advanced Security Features for High Protection
Huge Discounts on Market Price by SB
Description
Do you want to build a data center with reliable rackmount processor servers? Then, Inspur rack multi-node servers are the best option available at massively discounted prices on Server Basket online website. The servers assure optimized performance for all workloads, including DL, ML, AI, HPC, cloud computing. The flexible and scalable design of servers fits all working conditions. They provide energy-efficient outputs with reduced power consumption and facilitate a higher level of data protection for your business data.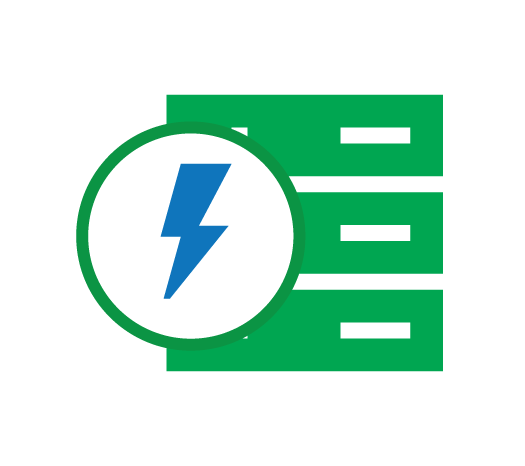 Optimized for AI, ML, DL, HPC, and Big Data Workloads
Inspur rackmount servers provide high-performance for demanding workloads of data centers, HPC, storage, enterprise, AI, cloud computing, and enterprise applications. Based on leading-edge technologies, the servers provide optimized performance for your data center infrastructure of workloads. 
Assured High Performance in All Work Conditions

The flexible and purpose-built design of Inspur servers delivers optimum performance for various workloads to meet the business requirements. It makes the business workflows smoother, even for heavy and complex demanding applications, by fulfilling the needs effectively. 
Highly Efficient and Cost-effective

These rack servers are the cost-effective solution for achieving industry-leading performance when running AI or HPC applications. The sophisticated features of servers ensure efficient, stable, and reliable business systems. It satisfies the dynamic needs of customized workloads. 
Energy Efficiency and Low Power Consumption

The advanced and reliable hardware infrastructure of Inspur servers ensures energy efficiency by minimizing power consumption due to the redundant power supplies. It helps to save costs and achieve increased performance for your business growth. 
Most Advanced Security Features for High Protection

The servers integrate with advanced technologies to provide data security against malware, viruses, or malicious activities. No need not worry about unauthorized access to your business-critical data. It leads to business success by eliminating security risks. 
Huge Discounts on Market Price by SB

The discounted prices are provided for Inspur servers at Server Basket. We sell the servers at the lowest costs compared to the other competitive vendors in the market. You can compare and purchase the server configuration of your choice.