Industrial Rugged PC
Designed to withstand the extreme heat, dust, shock
Our Rugged server designs are proven by rigorous testing in severe environments, including high-temperature, vibration, shock, humidity and other demanding situations. Our rugged servers and workstations are designed to handle the most demanding conditions.
Starting @
Description
Industrial Rugged PC Products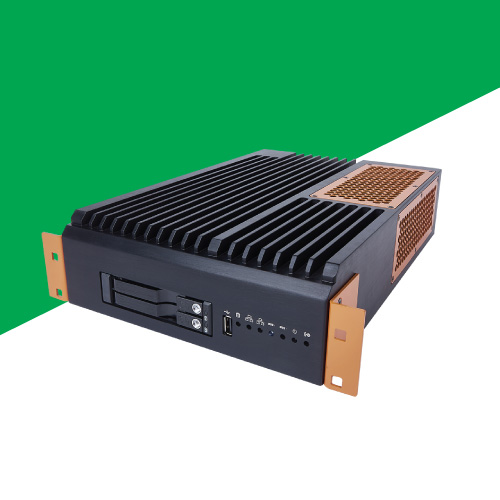 SBRS 50
Half rack rugged, shock-proof server, 10C to 35C operating range, up to 10Gbe LAN, fan-less, dual power supply, remote server management features, ideal for restricted spaces and applications that need edge computing
Processor: Xeon D1521 – D1541 processors with up to 8 cores/16 threads
Memory: ECC, 4 DIMMS, 128 GB
Storage: M2, NVME, 2X2.5 hot-swap SATA3 SSD, max 4TB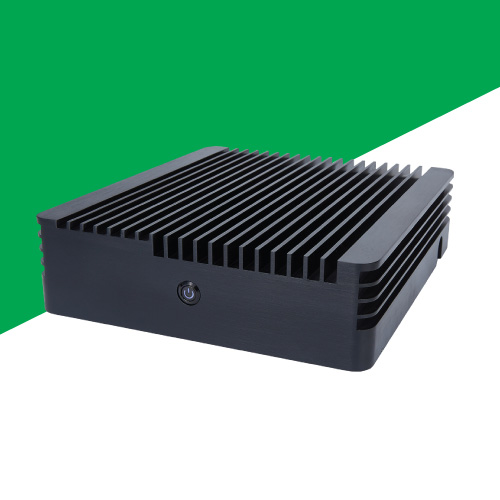 SBRS 51
Powerful small form, rugged, 10C to 50C operating range, 1 Gbe LAN, dual display-for workstations and CCTV systems, high IP rating, small footprint, no maintenance, noise-less, perfect for space-constrained places and mobile transport applications
Processor: Intel i3, i5, i7, 2 cores/4 threads
Memory: DDR4, 2 SO DIMMs, 32 GB
Storage: M.2 SSD, 2.5" SSD, max 4TB
OS: Windows 7/10, Linux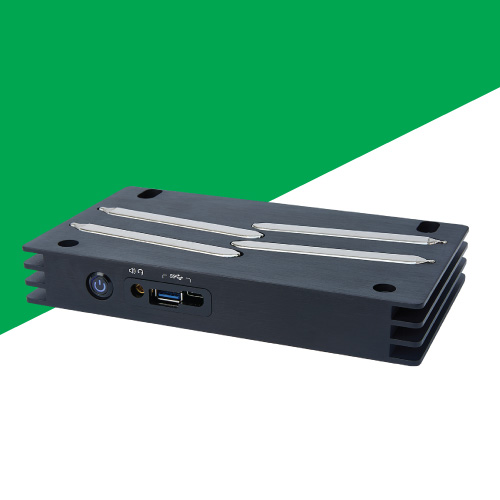 SBRS 52
SBRS 52 mini Rugged, supports multiple processors, flexible, legacy IO-VGA and RS232, HDMI, USB 3.0, fan-less, 15C to 50C, dual 1Gbe LAN, high IP rating for better protection, maintenance free, versatile, reliable with a broad range of I/O options
Processor: Intel i3, i5, i7, 2 cores/4 threads
Memory: DDR3L, 2 SO DIMMs, 32 GB
Storage: 2.5" SSD, max 4TB
Network: Wake-On-LAN, PXE
Are you interested in buying a rugged PC that is embedded with the latest technologies and has ideal features to improve its longevity and performance? Looking for an ultra-reliable server platform that can help you meet your server needs? If yes, Server Basket is the place for you. We have the best collection of industrial-grade servers that can withstand any pressure and deliver the power and potential you need to successfully perform your workflows.
We come up with the best prices compared to any other vendor. Get in touch with us right away to learn more about our rugged PCs and buy one at the most reasonable and affordable price. Alongside, you can enjoy additional SB benefits that include free-of-cost installation and technical support at any time of the day by our technical experts, a strict replacement warranty period on every server, and super quick delivery service to any city in UAE within 2-3 working days.

Industry certified Rugged PCs to deliver utmost efficiency
Do you want to buy a high-end server that is certified for its features and performance? Try our rugged PCs that are renowned for their ultimate capability and potential to run and manage any kind of workflow with ease and efficiency. These servers are industry certified and are thoroughly tested in extreme work conditions before stocking them in the inventory.
Advanced technology for fast and efficient performance
Rugged server PCs are the great solution for those who wish to buy a server that is embedded with the latest technologies. This PC comes with the most advanced cutting-edge technologies, which can improve the speed, efficiency, and performance of the server at all times. A rugged server really is an ideal choice if you are a tech-savvy person.

Waterproof Cabinet with IP65 Protection to withstand extreme environments
If you are looking for a sturdy server that can resist and withstand any external environmental pressure, then you should definitely consider our rugged PC that is shielded with IP65 protection to guarantee ultimate protection to the server in all conditions. The cabinet saves the server from dust, noise, water, and vibrations all along, which improves the longevity of the server.
Flexible memory and abundant storage with guaranteed speed
In search of high-end server specs that can provide you the memory and storage capacity you require? Take a look at our industrial server PCs that are engineered with diverse memory and storage features in various in-demand capacities. These rugged PCs take care of your memory and storage needs without compromising on the performance of the processed work.
Reduced Power Consumption and better cooling technology
Do you want to work with a server that has optimum power consumption capacity? Then our industrial-grade servers are the best choice for you. With advanced cooling features, reduced power consumption capacity, and very impressive hardware that utilizes minimum power to deliver maximum potential, these industrial servers are setting the bars high for other rugged PCs.
Tested and certified Rugged PCs by leading ISVs
Server Basket never compromises with the quality of its servers. We handpick the rugged servers directly from the manufacturers. These PCs are certified by leading ISVs for their eminent performance and efficiency. Apart from that, we also stress-test the servers under professional supervision in burn-in conditions to ensure that they deliver maximum performance under all work conditions.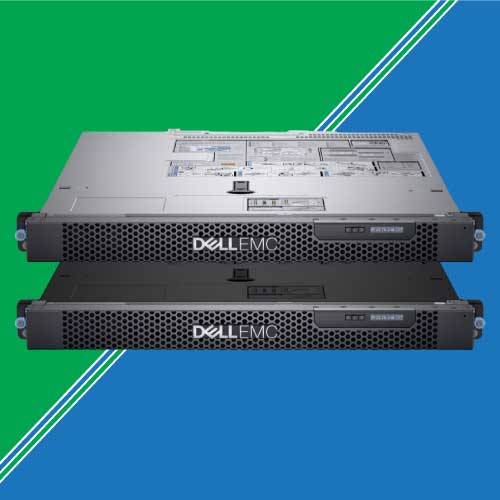 Dell PowerEdge XR2 Industrial Rack Server
Processor Type: Intel Xeon Scalable processors
Server Size: 1U Rack Server
Maximum RAM: Up to 2TB
RAM Type: DDR4
DIMMs Slots: 16
PCIe Slots: Up to 2 x PCIe Gen3
Raid Controllers: PERC H330, PERC H730P, HBA330
Power supplies: Dual hot-plug redundant 550 W AC
Operating systems: Windows Server, SUSE Linux Enterprise Server, Ubuntu, vSphere ESXi, XenServer
Remote Management: iDRAC9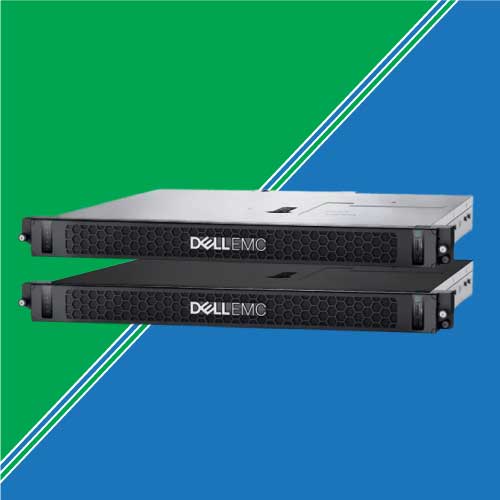 Dell PowerEdge XR11 Rack Server
Processor Type: 3rd Generation Intel Xeon Scalable processor
Server Size: 1U Rack Server
Maximum RAM: Up to 1TB
RAM Type: DDR4
DIMMs Slots: 8
PCIe Slots: 3 x PCIe Gen4 slots
Raid Controllers: PERC H755, PERC H345, HBA355i, PERC H840, HBA355e
Power supplies: 800W AC, 1100W DC, 1400W AC
Operating systems: Citrix Hypervisor, RedHat Enterprise Linux, SUSE Linux, VMware ESXi
Remote Management: iDRAC9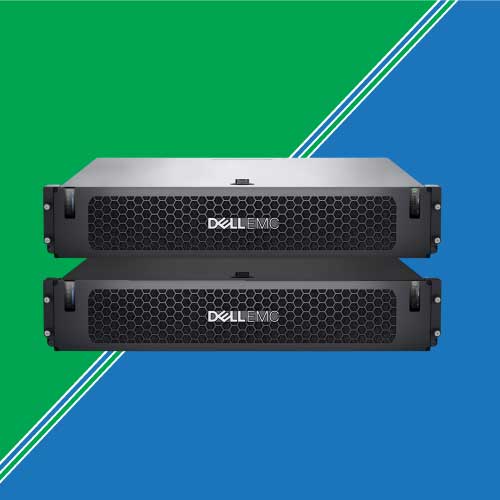 Dell PowerEdge XR12 Rack Server
Processor Type: 3rd Generation Intel Xeon Scalable processor
Server Size: 2U rack server
Maximum RAM: Up to 1TB
RAM Type: DDR4
DIMMs Slots: 8
PCIe Slots: 5 x PCIe Gen4 slots
Raid Controllers: PERC H345, PERC H755, PERC H840, HBA355i, HBA355e
Power supplies: 1400 W Platinum AC, 800 W Platinum AC, 1100 W DC
Operating systems: Citrix Hypervisor, Red Hat Enterprise Linux, SUSE Linux Enterprise Server, VMware ESXi
Remote Management: iDRAC9