Refurbished Supermicro 1U Rack Server

Server Basket provides certified refurbished Supermicro 1U chassis servers that deliver excellent computing and power. Their noticeable features include NVMe storage, 12Gb SAS3 for double drive speed, SATA support, Supermicro 1U riser card for PCIe extension, 25GbE LAN support for faster connectivity, and network support. They are easily fixable and customizable with readily available spare accessories and kits.
Supermicro 1U rack server
Processor
Ram
SSD
Price
Buy Now
Basic Plan
Intel® Xeon Processor E5-2673 v3
(2.30 GHz/20-core/50 MB/135 W)
128GB, DDR4
2 x 480GB SATA
Buy Now
Reliable Plan
Dual Intel® Xeon Processor E5-2673 v3
(2.30 GHz/20-core/50 MB/135 W)
128GB, DDR4
2 x 480GB SATA
Buy Now
Standard Plan
(Dual Intel® Xeon Processor E5-2696 v3
(2.30 GHz/20-core/50 M/135 W)
256GB, DDR4
2 x 480GB SATA
Buy Now
Powerfull Plan
Dual Intel® Xeon Processor E5-2696 v4
(2.30 GHz/20-core/50 MB/135 W)
256GB, DDR4
2 x 480GB SATA
Buy Now
Above Configuration also Includes
4LFF Form Factor/X10DRW-it Mother Board/CSE-815 4LFF Chassis/[email protected] C612 RAID Controller (Raid SATA:0,1,5,10) Support/2 PCIe Slots/2X Intel® X540 10G T Ethernet Ports /dedicated IPMI 2.0/Hot Plug | Non Swap single 600W Power supply/universal rail kits
Powerful compact 1U rack servers
These servers deliver a power-packed performance even in 1U chassis. Though compact and dense, they are highly configurable to suit your in-house labs, SMBs, enterprises, and research facility needs. They come with redundant power supplies, cooling systems, and heat sinks for green computing, and power usage reduction.
More than 100 configuration options
Over a hundred custom Supermicro servers' configurations are available for various virtualization and data and memory-intensive applications. Choose from categories like Super storage, UltraServer, GPU, and NVIDIA GRID. Customize with Intel Xeon- E5 series and Xeon scalable processors, 2.5'' or 3.5'' hot-swappable drives, suitable RAID configurations, and upgrade your storage and memory anytime.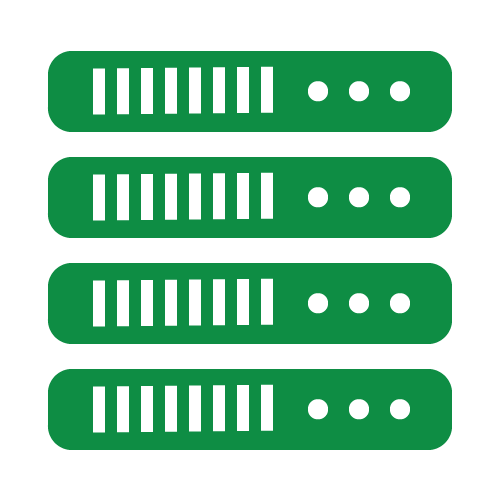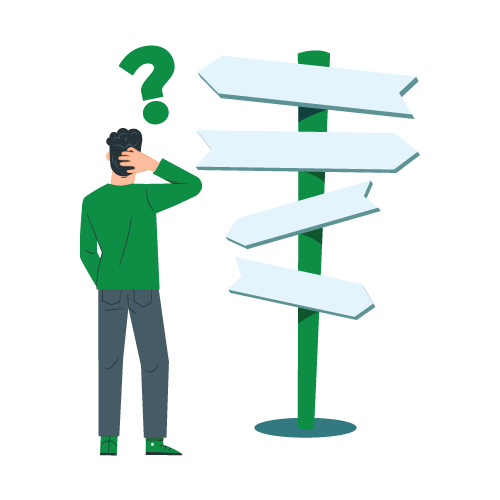 Low to high-end options
Our refurbished Supermicro servers deliver reliable computing performance and great flexibility. They enable versatile general functions like storing and retrieving data, data processing, networking, etc., and are configurable with high-end specifications to support intensive calculations, scientific research, cloud computing, risk management,  GPU tasks, AI applications, and HPC.
Suitable for everyone
The innovative design of Supermicro servers along with resource flexibility are aimed to provide the highest performance and density. Equipped with advanced computing features and energy-efficient management, they're suitable for various types of businesses and workflows, enterprises of all sizes, cloud computing, front-end applications, GPU-based, CAD, AI, and other high computing operations.
Upgrade at any time
Configure Supermicro 1U server RAID driver, processors, DDR4 or DDR3 memory slots, or increase storage with adaptable Supermicro 1U servers (like CSE-819U, CSE-815, or CSE-826) that can support dual processors, 24 maximum memory slots, and multiple storage bays. Choose from Supermicro 1U heatsinks for customized cooling,  customize using 800W or 400W redundant Supermicro 1U power supply.
Easy To use
Powerful Intel and AMD processors, compact design, expandable storage and memory, and Hybrid GPU enable smoother deployment. Supermicro Manager provides easy central management covering system storage, CMM, etc. The Supermicro server benefits include building block technology, I/O expansion, and energy reduction computing, and the overall design is aimed to reduce TCO.
Free Delivery
We understand the importance of delivering the products on time to our clients, that's why we process the deal right away. Server Basket delivers all around the UAE without any additional delivery charges. Safe delivery right to your doorstep is absolutely free with Server Basket.