Multiple Connectivity Options
Low Latency Performance
Scalable Network Bandwidth
Efficient Data Center Integration
90 Days Assured Warranty
Around the Clock Tech Support

Buy 40GbE Network Cards Online in UAE:
Are you interested in buying a high-speed and reliable Ethernet card to perform complex tasks in your business environment quickly? Discover the Best and the most affordable 40Gb Ethernet card at ServerBasket, which has network cards from multiple brands, like Intel, Broadcom, Cisco, Solarflare, Supermicro, etc. These network cards are readily available in 2-port or 4-port configurations, each with a port speed of 40Gbps. They are compatible with various leading server brands–Cisco, HP, Dell, Supermicro, Lenovo, and Huawei. Moreover, these 40GbE NICs deliver maximum uptime and lightning-fast network connection in data centers and all kinds and sizes of organizations. With all these excellent specifications, buy a 40Gb network card in the UAE from ServerBasket. Order certified and genuine Ethernet cards and take advantage of quick, free delivery, a simple return policy, 24/7 technical and IT installation support, and an assured 90-day seller warranty.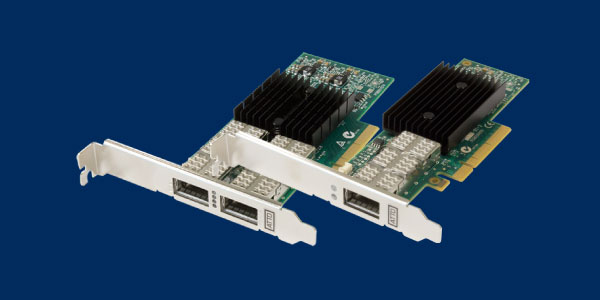 Explore the Complete Range of 40G Ethernet Cards
Get a 40Gb Ethernet card of your choice from the ServerBasket store with a complete range of 40GbE network cards from Intel, Cisco, Broadcom, Dell, etc., compatible with servers from HP, Huawei, Dell, Supermicro, and so on. Take advantage of data transfer speeds of up to 40G for zero downtime and more stability.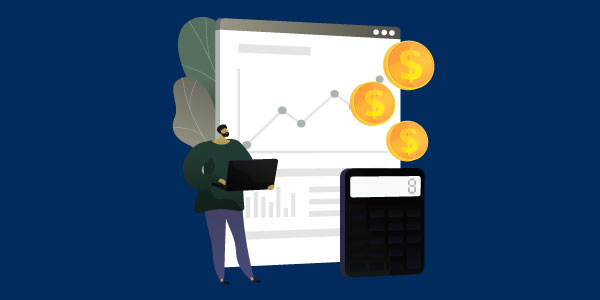 Achieve Cost-effectiveness with High Speed and Low Latency
Gain bigger savings on your network upgrades with the price-friendly 40GbE LAN cards made for high-speed and low-latent data transmission. With a space-intelligent design featuring single, dual, and quad-port options, the 40GbE NICs provide reliable performance for your routers, switches, and servers.
Ideal for Next-gen Computing Applications and Complex Tasks
Model your network for cyber-scale virtualization and boosted connectivity with the low and full-profile 40GbE NICs capable of backing you to handle cutting-edge workloads such as multimedia streaming, cloud computing, simulation, video rendering, Data Centre Bridging, etc. Add scalability, security, and enhanced productivity to your network.
Compliant with All Network Protocols
These 40GbE network adapters comply with all major network protocols and standards, such as IPSec, iSCSI, TCP/IP, UDP/IP, and IEEE 802.3. It allows the most flexible interoperability and widest compatibility your diverse and exclusive network infrastructures require.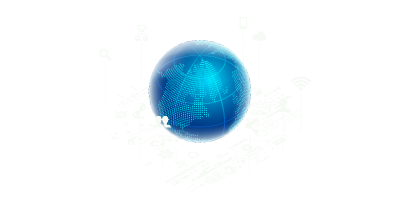 Suitable for Network Environments of All Sizes
Add the ultra-fast 40GbE connectivity to your DC, corporate, and enterprise networks, enabling the database, application, file servers, and workstations to access and serve data transfers at full potential. Creating a robust network for your high-end video surveillance, editing, and monitoring systems with tougher security, minimum downtime, and upgrade support is now simpler with our 40GbE LAN cards.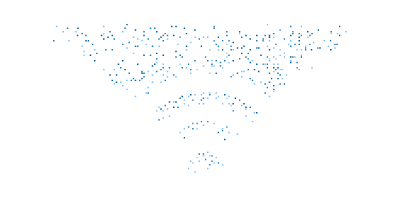 Higher Internet Access Speed for Smoother Data Exchange
An amazing network with higher internet access speed is just a 40GbE network adapter away from you. Run your cloud, enterprise, telecommunication, and DC data transfers smoothly with the 40Gb Ethernet adapters built with PCIe interface, compact make, and more advanced features, making them ideal for data-hungry applications.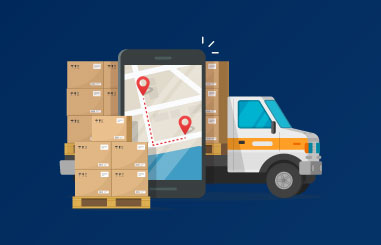 Rapid Anywhere Delivery
We have a strong as well as global network outreach. It enables us to rapidly deliver our 40GbE LAN cards across the UAE in the least time possible. Irrespective of the distance, you do not have to incur additional delivery charges.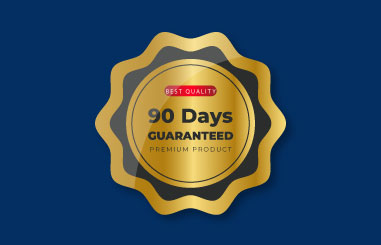 90-day Warranty Promise
Get peace of mind when purchasing 40Gb Ethernet cards with our 90-day warranty promise. It ensures quality assurance and product reliability for longer-term use. We value customer satisfaction over everything else.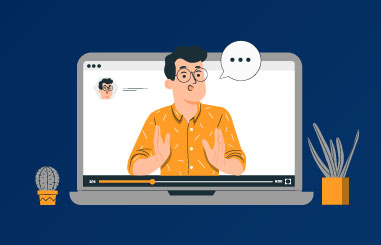 Constant Support for Installation and Tech Issues
At ServerBasket, we guarantee to provide you with constant and immediate support for resolving technical and installation issues. You can raise a service ticket, and we will get back to you immediately.